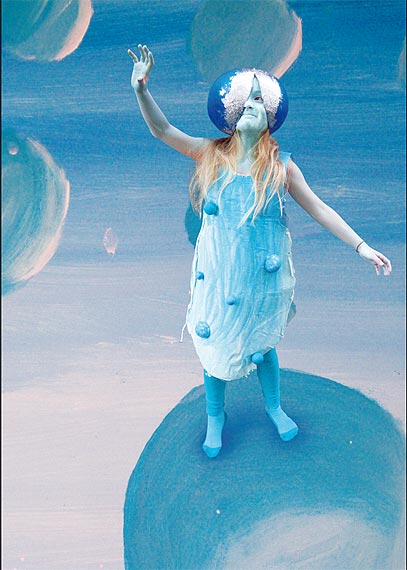 The aim of KINDERART is to pass on art and culture to young people and make them experience with it. At KINDERART, the universal language of art means fun in creating and communicating together, discovering and investigating culture and history or experimenting with thoughts and perceptions. KINDERART was already initiated in 1993 by performance artist Simone Schander in Spain. School's art lessons were hold in nature, museums or special places. Art became action and was celebrated afterwards as a festival.
KINDERART initializes exhibitions and projects which bring together children and youth groups from different social structures or milieus.
Since 2003 Simone Schander has been working with her KINDERKUNSTWERKSTATT in Berlin-Friedrichshain. Her "garage" – the meaning of "Werkstatt" is at the same time a studio, a showroom and germ cell for art actions, games, animated cartoons, performances, stories or workshops. Together with artists from different genres she designs and realizes exhibitions and activities for children and teenagers in day-care centres, schools, museums or public spaces.
Simone Schander has been an active artist for 25 years now. She has already drawn and carried out several cultural or educational projects with young and younger people. As her workshops and projects can be seen as varied and unique, lots of national and international schools, day-care centres, rest homes, museums, galleries, subject-specified institutions as well as business companies belong to her co-operation partner and clients.